七年级英语上册Module 3 Unit 1《There are thirty students in my class.》
课程内容:
Ask and answer
How many boys are there ?
There is one boy.
How many computers are there?
How many dictionaries are there?
There are three dictionaries.
How many cats are there?
There are two cats.
How many cats are there?
A:How many children are there?
B:There are four.

1.There is a computer on the desk.
2.There are twenty-two boys and twenty girls in my class.
3.There isn't any fruit in our fridge.
4.There aren't any libraries in the small school.
5.Is there a TV in the living room?
Yes,there is .
6.Are there any eggs in the basket?
No,there aren't But there is some meat here.
Listen to the conversation and answer the questions.
How many people are talking in the dialogue?Who are they?

Read the conversation and complete the passage.Then act out the conversation in pairs.
Linda and Daming are talking about their classes.In Linda's school,there are____students in a class.There ____a computer on her teacher's desk,There are____pictures on the classroom walls .There is a map of____in Linda's classroom.
There are ____students in Daming's class.There ____buys and____girls.In the classroom,there is a map of the ____in it.There arent'______ ______on the classroom walls.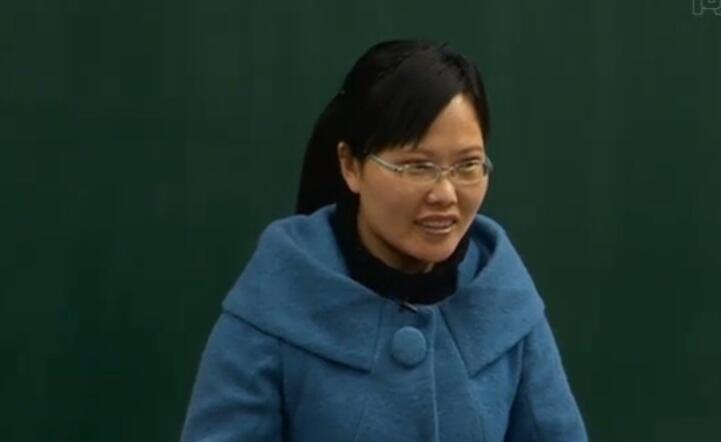 黄老师
女,中教中级职称
在教学中,不断探索灵活、高效的教学方法,热爱教育工作,真诚,有责任心。